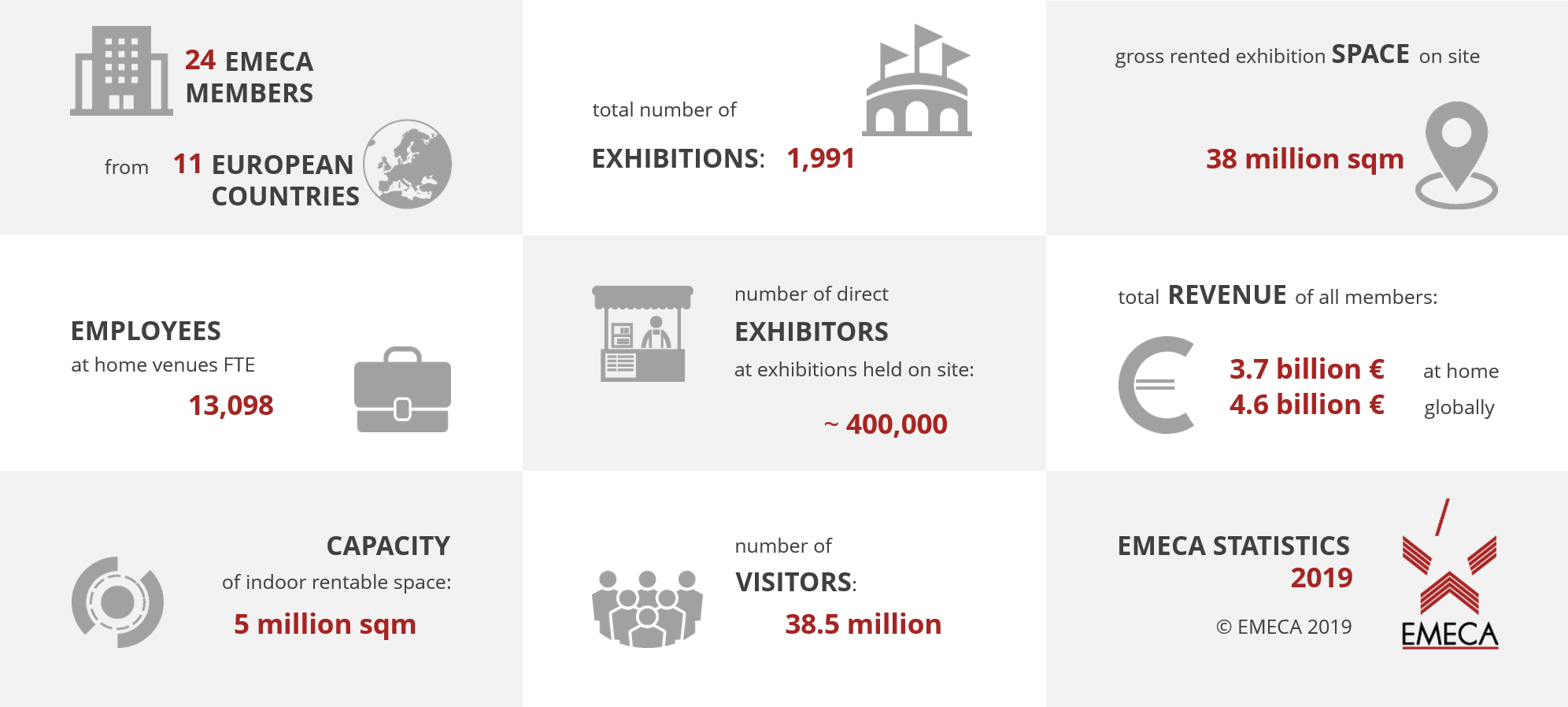 INDUSTRY STATISTICS

More information and general statistics on the European Exhibition Industry are published in the latest European Exhibition Industry Alliance Brochure that can be downloaded at www.exhibition-alliance.eu
LEADING GLOBALLY

The European exhibition industry is a global leader in terms of venue capacity, quality and turnover.
We represent nearly half of the market share of the total exhibition industry and we host the majority of all leading international B2B and B2C trade fairs.

POSITIVELY IMPACTING REGIONS

Our industry substantially contributes to regional development by generating social and economic benefits.
We generate direct, indirect and induced gains and contribute to Europe's economy with jobs and growth in various sectors such as business tourism, transportation, manufacturing, construction and hospitality.
The exhibition venues generate a pole of economic activities that facilitate the
development of infrastructures and contribute to the development of the areas where exhibitions take place.
EURO FAIR STATISTICS

UFI - The Global Association of the Exhibition Industry puplishes an annual report representing the European exhibition market. It contains both audited data and the certified statistics of 2,416 exhibitions from 21 countries an can be downloaded at www.ufi.org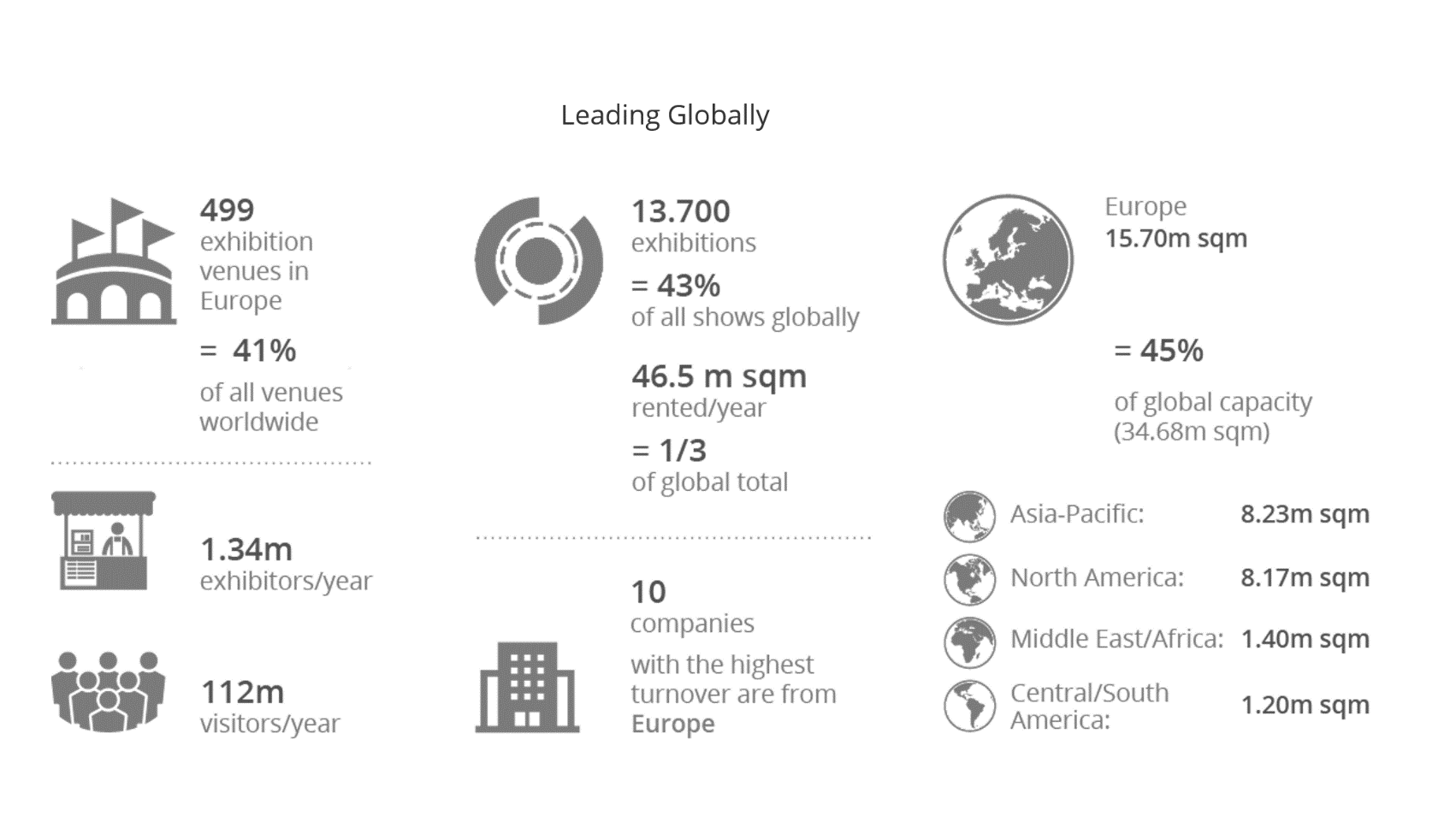 SEARCH TRADE SHOWS
AUMA, the Association of the German Trade Fair Industry provides an exhibition database containing information about all the dates, services and key figures for more than 5,000 exhibitions worldwide. Find the exhibition at www.auma.de