WHO WE ARE  The European Major Exhibition Centres Association EMECA unites 24 leading exhibition venues in Europe, many of which are also exhibition and event organisers. It was formed in 1992, the starting year of the European Union Internal Market. The date marks the beginning of an unprecedented path of growth, enhancement and success for the exhibition industry in Europe. Many exhibition venues renovated and expanded or fully renewed their premises as the trade fairs and business events increased in quantity and quality and in particular became more and more international.
Today, Europe hosts the large majority of the leading international shows for each sector and represents nearly half of the global market share. EMECA Members are convinced of the active role they play in bringing together the international trading community. The EMECA exhibition centres strive to provide exhibitors and visitors with an excellent infrastructure and first-class information networks. In Europe they play an active part in the development of local trade. Regular socio-economic impact studies prove the huge effects of exhibition activity on the community and the larger region and the number of jobs generated directly and indirectly.
The EMECA venues host and organise almost 2,000 exhibitions a year with roughly 400,000 exhibitors and 38,5 million visitors on a gross rented display area of 38 million square meters.
Outside Europe, many EMECA Members help European companies to benefit from market globalisation and adopt appropriate initiatives, such as setting up new trade fairs, supporting technology transfer to emerging markets and introducing European exhibitors to tradeshows all over the world. Meanwhile, EMECA Members have become renowned exhibition organisers in key growth regions outside of Europe.
Europe's leading role and success has always been intertwined with its unique position as a marketplace for business, ideas and people to come together. The trust gained through face-to-face meetings is equally instilled within European culture and values. Today, the live meetings at the trade fairs or business events are being enhanced and complemented by numerous digital services and products for the exhibitors and visitors like creating relevant leads by matchmaking, digital wayfinding, 365 platforms, content and education. Many more digital innovations are currently underway.
EMECA VISION, MISSION & VALUES
EMECA VISION
EMECA is and will be the professional association and unique representation of the major and largest exhibition centres in Europe.
It drives excellence in the European exhibition industry, by fostering the highest business standards and customer service levels of its members.
EMECA MISSION
EMECA is a non-profit independent European Membership organization for major European venue operators, many of which are also exhibition and event organisers.
EMECA provides a trusted network and creates meaningful meeting formats and intelligence allowing its members to leverage collective expertise and find new inspirations and innovations.
EMECA represents its Members' common interests and advocates these at the European and global level as part of industry alliances to government institutions and other relevant stakeholders.
EMECA VALUES
All EMECA activities and the relations between its members are conducted in accordance with the highest standards of professional integrity, transparency, honesty and trust. All meetings and exchanges are held in strict observance of applicable compliance rules. By acknowledging mutual respect and excellence in all their activities EMECA members enhance the image of the exhibition industry as an effective, transparent, international marketing platform in their respective countries and beyond. EMECA and its Members support diversity in their workforce and sustainability in their management and operational practices.
STRUCTURE  EMECA is governed by a Board, has several Working Groups and is managed by its Office based in Brussels. EMECA is an international not-for-profit-association registered in Belgium.
PRESIDENT
Roland Bleinroth
Messe Stuttgart
VICE PRESIDENT Strategy
Ricard Zapatero
Fira Barcelona
VICE PRESIDENT EU Relations
To be elected

VICE PRESIDENT Treasurer
Corrado Peraboni
Italian Exhibition Group
VP Infrastructure & Technical Affairs
Elżbieta Roeske
Grupa MTP
VICE PRESIDENT Communication
Anne-Marie Baezner
EUREXPO Lyon
VICE PRESIDENT Digital Business
Maria João Rocha de Matos
Feira Internacional de Lisboa
SECRETARY GENERAL
Barbara Weizsaecker


DIGITAL BUSINESS
WORKING GROUP
This group explores the latest trends in digital services and products within the exhibition industry.

Responsibilities:
Maria João Rocha de Matos,
Vice President Digital Business

EUROPEAN UNION
WORKING GROUP
Members of this group monitor the political developments in the EU, inform about new legal initiatives and advocate the exhibition industries' interests.

Responsibilities: 

Vice President EU Relations 

TECHNICAL
WORKING GROUP
This group deals with all technical aspects of the exhibition venues. Currently, it focusses on security and cybersecurity.


Responsibilities:
Elżbieta Roeske,
VP Infrastructure & Technical Affairs

RESEARCHERS
WORKING GROUP
This group unites the market researchers and business development colleagues to support the EMECA Statistics and work on additional collection of figures, trends and studies.
Responsibilities:
Enrica Baccini,
Fondazione Fiera Milano
| | | |
| --- | --- | --- |
| 2023-2024 | Roland Bleinroth | Messe Stuttgart |
| 2021-2022 | Ricard Zapatero | Fira Barcelona |
| 2019-2020 | Maurits van der Sluis | RAI Amsterdam |
| 2017-2018 | Claude Membrez | Palexpo Geneva |
| 2015-2016 | María Martinez | IFEMA, Madrid |
| 2013-2014 | Andreas Gruchow | Deutsche Messe, Hanover |
| 2011-2012 | Piero Venturelli | Rimini Fiera |
| 2009-2010 | René Kamm | MCH, Basel |
| 2007-2008 | Marc Granier | Paris-Nord Villepinte, Le Bourget |
| 2005-2006 | Piergiacomo Ferrari | Fiera Milano |
| 2003-2004 | Michael v. Zitzewitz | Messe Frankfurt |
| 2001-2002 | Ruud van Ingen | Royal Dutch Fair, Utrecht |
| 1999-2000 | Adolf Cabruja | Fira Barcelona |
| 1997-1998 | Michel F. Berroeta | Paris Porte de Versailles |
| 1995-1996 | Eike Markau | Messe Frankfurt |
| 1992-1994 | Jean-José Arroyo | Paris-Nord Villepinte |
BRUSSELS OFFICE
The office manages all internal association activities and represents EMECA's interests towards the European Institutions and other stakeholders in Brussels. Additionally, it operates the European Exhibition Industry Alliance (EEIA), a cooperation between EMECA and the European Members of UFI, the Global Association of the Exhibition Industry, to advocate our sectors interests to the European Union Institutions.
             Barbara Weizsäcker, Secretary General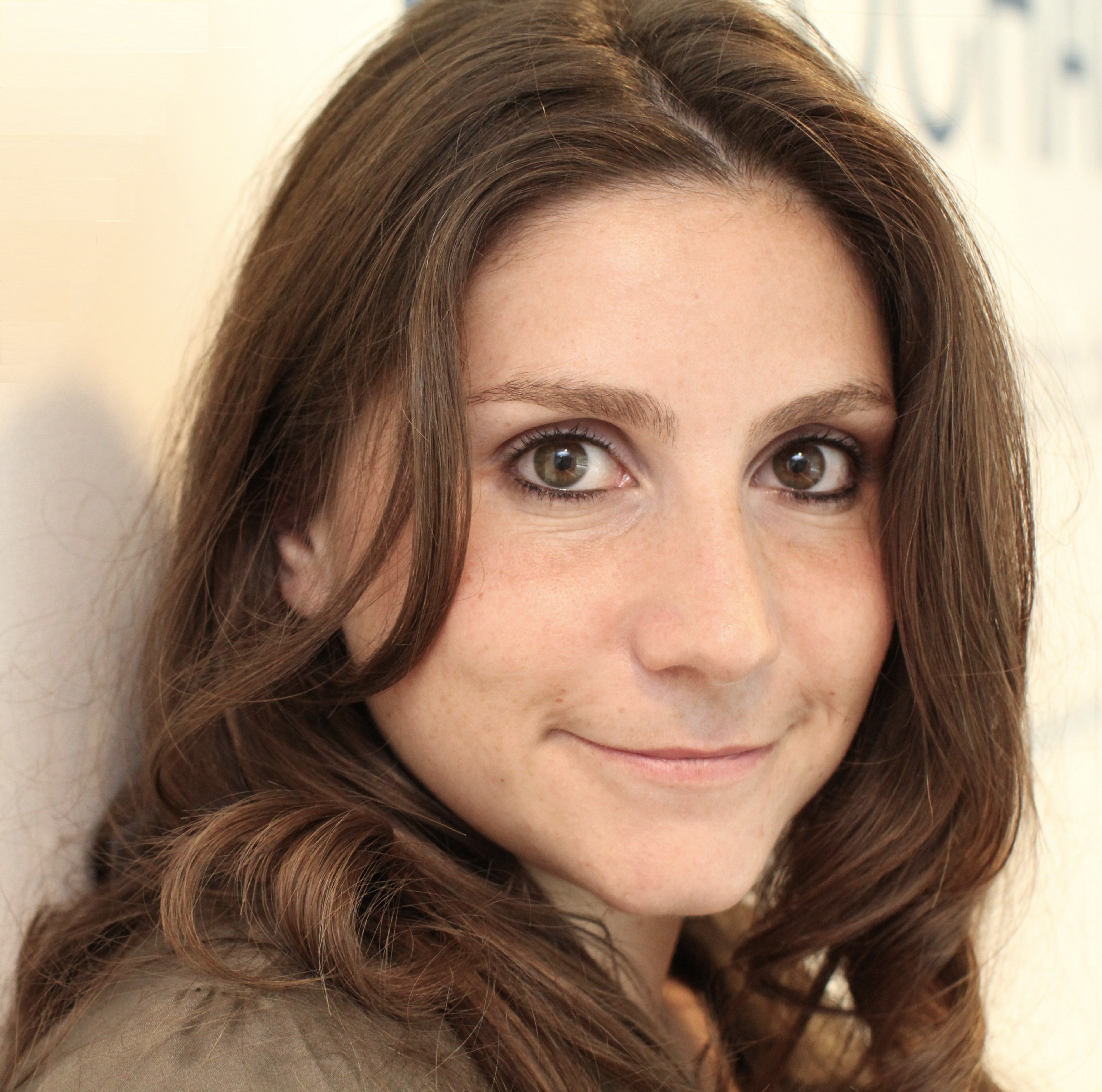 Sara Lanzilotta, Association and Public Affairs Director

 
              Giulia Corino, Operations Manager